With 15 years' experience in the trade, we know your home is your castle.
Whether you want to improve your home or something simply needs fixing, you need a contractor you can trust.
We believe in Transparency, Dependability and Personal Service.
No nonsense. No bull****.
Provided fantastic advice stating that I didn't need further insulation and didn't charge me anything when he could have lied and got a job out of me. Highly recommended!
Elin
WE PROMISE WE'LL NEVER DISAPPEAR ON YOU
Being kept up to date if something unexpected happens is not too much to ask.
We also want to make sure that we're never quoting you for something you don't need. You'll get a visit from one of our expert appraisers to have a close look at your project or problem and to make sure you're getting the right solution.
MEET OUR APPRAISERS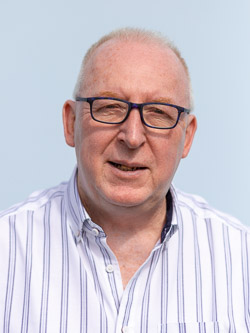 Richard
Business Development Manager Richard worked for Cardiff County Council for more than 40 years, managing team of 24 staff responsible for improving and maintaining the Council's 13,000 housing stock with a spend of up to £9m p/a.
When he isn't looking after construction projects, Richard enjoys all types of fishing, especially sea fishing and has caught numerous shark over 125lbs from Welsh waters. He has three grandchildren and is the proud owner of an autographed napkin signed by Sean Edwards, Welsh Rugby Union defence coach.
Chris
job title Use this space to tell a little about your team member. Make it interesting by mentioning his expertise, achievements, interests, hobbies and more.
Excellent service from start to finish at a very competitive price. Came back to rectify a few small issues without any quibbles and promptly. Would definitely use Feltfab again.
Sree
Contact Us
Client Projects